Latest News
Welcome to our News page featuring information about our tissue papers and industry news that may be of interest to our customers……
Hydon Paper Acquired by Kendon Packaging Group
Paul & Sandra Denton, the Directors of Hydon Paper Company Limited are pleased to advise that the Company has recently been acquired by The Kendon Packaging Group Plc.
"Kendons", still family run since 1933 are one of the largest packaging material suppliers in the UK operating from 7 strategically located divisions.
Offering an extended range of food grade papers, both plain & printed, including the market leading MULTIBAKE siliconized baking papers.
Kendons are also noted for their extremely comprehensive ranges of Kraft's, white & coloured tissues, ropes & twines, retail lines and a full range of both paper & polythene protective products.
Couple these with an excellent reputation for Service, reliability and competitiveness  we have no hesitation in recommending you contact their Sales Division on,
01992 702 470 or look at their website- https://www.kendonpackaging.co.uk.
---
More Paper News from Hydon Paper
---
Hydon Paper News
Have you checked your stock levels recently?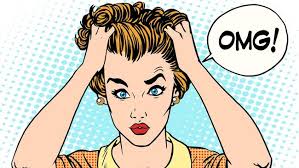 The spring bank holidays are behind us now. The sun is shining and summer has arrived. Please check your stock and order early to ensure you don't run out of paper.
Read more about our food handling papers
---
Biodegradable
Did you know that our Silicone greaseproof is totally biodegradable?   In mill laboratory tests samples degraded to 92% after 125 days. The requirements according to EN 13432 states that at least 90% of the material shall biodegrade within approximately 180 days.
Hybake & Goldbake is therefore deemed to be biodegradable and compostable reducing the need for unnecessary landfill.  All disposal must of course meet the requirements of your local authority.
---